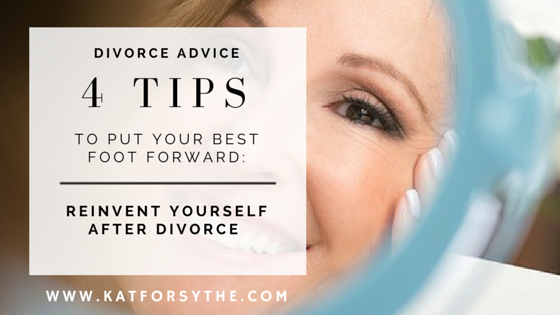 4 Tips To Put Your Best Foot Forward: Reinvent Yourself After Divorce
This morning as I was walking from the subway, a fabulously dressed woman in her early 30s paused briefly and said to me, "I love your style! You look so confident; it all works together. The earrings, the scarf, the boots. I love it."
She didn't know that I had tossed and turned all night after my 3 a.m. "anxiety gremlins." That I'd crawled out of bed that morning later than usual. That I had thrown on the first "professional outfit" I could grab. That I barely made it to the subway on time – with no breakfast or coffee to boot!
Nonetheless, her praise made me smile and stand a little taller. It's lovely when a stranger flatters you. And it's a real boost when friends, therapists, and family tell us that we're doing "so well."
Ultimately, however, the belief that we're doing well has to come from the inside. For many of us recovering from divorce, the dependence we had on our former spouse's opinion caused significant pain. So we should tell ourselves exactly what that adorable younger woman declared to me in the subway.
Read more on Huffington Post
https://katforsythe.com/wp-content/uploads/2015/07/7.png
315
560
KatForsythe
https://katforsythe.com/wp-content/uploads/2015/06/logo-no-photo.png
KatForsythe
2015-01-21 11:33:05
2015-07-01 00:31:34
4 Tips To Put Your Best Foot Forward: Reinvent Yourself After Divorce