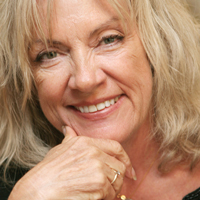 Own it! It's all about the 'tude
It's all about the 'tude, ladies.
I did a local radio show this morning in Sonoma (KSVY) and had 2 male co-hosts. We talked about beautiful women who have "it" – classic beauties who Own It! You can guess the usual suspects … Susan Sarandon, Raquel Welch, Meryl Streep, Lauren Bacall. Plastic surgery notwithstanding, all of these women exude self confidence.
We decided the poster child for beauty is Sophia Loren. Yes, ok, she was born with a predisposed genetic makeup to simply be magnificently beautiful for a lifetime. Nonetheless, she's the embodiment of easy beauty.
We hear much about celebrities fighting depression, and many of the names mentioned above have had their personal lives ripped apart by public discussion of depression. Not Sophia! Read her secret in Daily Mail – quoted at age 76.
Sophia, who once famously claimed she ate a plateful of pasta a day, adding 'everything you see, I owe to spaghetti', said recently her slim figure is down to a combination of exercise and positive thinking.
She said: 'I always wake up early and jump out of bed – sometimes not wanting to, because one can always find an alibi not to exercise – and then I take a walk for an hour.
'And as I walk round the park I always think, "Maybe round the corner I am going to find something beautiful."
'I always think positively. It is very rare that you find me in a mood that is sad or melancholic.'
How we present ourselves makes all the difference. Look at her! Shoulders back, big stride. My male co-hosts and I agreed, it's the 'tude that makes us spectacular, vital, juicy, and beautiful. Next time you walk away from something as mundane as the grocery store checkout, throw that head back, strut slightly, and let 'em look. Own it!
I would love to hear your thoughts! Share them here.
https://katforsythe.com/wp-content/uploads/2013/10/confidentblonde.jpg
200
200
KatForsythe
https://katforsythe.com/wp-content/uploads/2015/06/logo-no-photo.png
KatForsythe
2013-10-23 15:22:40
2015-07-01 06:48:02
Own it! It's all about the 'tude